Check out these East Valley Properties for Sale between $300K – -$350K

As it is early in the holiday season, the list will be updated periodically. 
Best Christmas Light Displays in Phoenix East Valley for 2017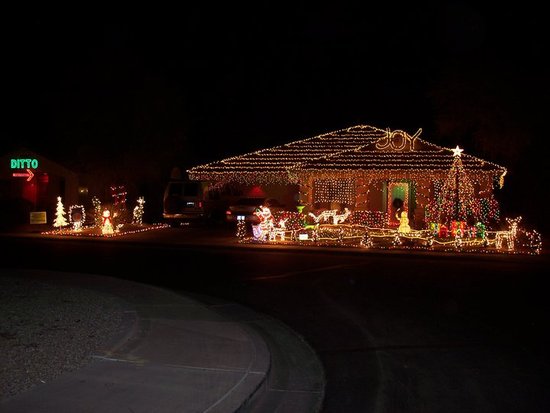 There is something about the brilliance and excitement of modern light displays that hypnotizes delighted eyes and satisfies our desire to return to familiar holiday traditions.  Who doesn't remember seeing the first lighting of the holiday lights every year? Both young and old are ready to begin the fun and excitement of the holiday season. Each year there are displays that are simply "must see" attractions and we have compiled a list of the most glorious holiday light displays in Phoenix East Valley area.
Community Displays
The holidays bring people together, donating their time and resources to help everyone enjoy the season. Whether it's dropping a few dollars in the red kettle next to a bell ringer, donating food to local pantries, taking an Angel from a Christmas tree at the mall or your place of work,  or donating time to volunteer at one of the areas many events, people all over the Phoenix East Valley area come together to make the holidays fun for everyone.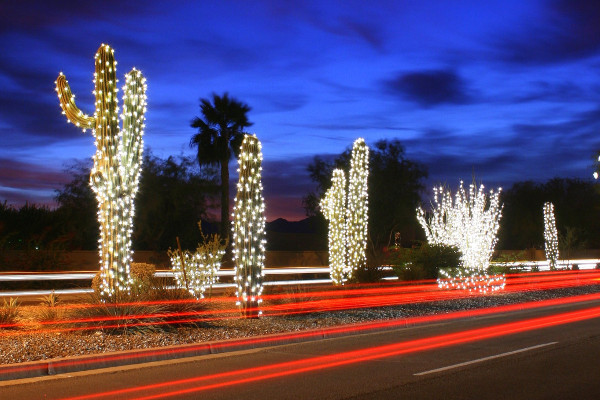 The Ahwatukee Foothills Festival of Lights draws big hearts and smiles from everyone in the community, who come out to volunteer. This year is the 22nd anniversary of one of the Valley's best Christmas light displays which will again boast a Million White Lights that line the median from 24th St & Chandler Blvd all the way to Desert Foothills Parkway & Chandler Blvd. The cactus and trees are lit with white twinkling lights and invoke that magical winter wonderland in the desert!The festival will have a Kick off celebration party on Saturday, November 25 at the Desert Foothills Park at 1010 E. Marketplace SW which is at the intersection of the Desert Foothills Parkway and Chandler Blvd. in Phoenix, Arizona. The event is scheduled from 12:00 am to 8:00 pm.  You will find so many things to see and do you will want to spend the day strolling from one end of the event to the other as you find something for everyone to enjoy.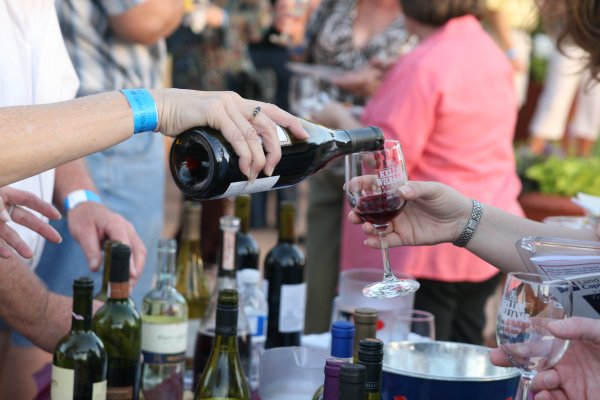 You will see a Harley Davidson motorcycle parade,  a sand volleyball tournament, over carnival 30 rides and inflatables, children's craft areas, wine and beer gardens, food vendors and pictures with Santa. Don't miss the nearly 100 Vendors in the Marketplace Street fair and do some early Christmas shopping!  You will also be entertained by several Kyrene Schools with musical performances.
Again this year you can enjoy a Pet parade costume contest!  Enter your pet in the parade and help them win the best costume contest!  Calling all fur parents!  Sign up for the pet parade today!  CLICK HERE.

The cactus and trees are lit with white lights and invoke that magic winter wonderland in the desert! Do not miss this event.  The boulevard will be light up nightly through the holidays.
The Tempe, Arizona Fantasy of Lights will begin with the annual parade on November 24.  Enjoy the holiday season amid the glittering of the Fantasy of Lights parade as it meanders down the streets of downtown Tempe, Arizona. The parade includes over 40 floats, balloons, clowns, dance troupes and marching bands. The parade makes its way to the Centerpoint Plaza, where Tempe's beautifully decorated holiday tree awaits its ceremonial lighting. Children are sure to be delighted when  Santa Claus makes a surprise visit!  He will be there to greet the children and listen to their special gift requests.
Return to Tempe Town Lake December 9th starting a 4:00 P.M. for the annual Fantasy of Lights Boat Parade. gill take place, delighting onlookers with colorful displays reflecting off the water at Tempe Town Lake. Public viewing will be available at Tempe Beach Park at 80 W Rio Salado Pkwy.  Expect to see about 50 decorated and lighted watercraft sail in front of the Tempe Town Lake shores.  You will be delighted to see the twinkling lights on the boats reflected in the water.


Are you new to the Southwest?  Have you ever seen a Christmas tree built from Tumbleweeds?  Come join everyone for this unique southwestern tradition that draws visitors from all over the area.  The annual tradition of lighting the Tumbleweed Tree in downtown Chandler at Dr. A.J. Chandler Park, 3 S Arizona Ave, Chandler, AZ will follow a Parade of Lights on Saturday, December 2, at 8:00 pm. The event kicks off at 4:30 pm with many family-friendly free activities and will continue until 9:00 pm. The tree is a must-see on any holiday light tour.  This year marks the 59th Tumbleweed tree that has been built in downtown Chandler.

Free Admission
FEATURED ACTIVITIES
West Side of Arizona Avenue
Santa's Letters – FREE
– Make a letter to Santa and drop it in his mailbox.
– Provided by the City of Chandler.
Santa's House – FREE
– Take a picture with Santa!
– Provided by the Chandler Lion's Club
– Santa's House will CLOSE from 6:30 pm to 8 pm (Santa is in the Parade of Lights)
Extreme Events Inflatables
– Wristband is $10 for all rides
East Side of Arizona Avenue
Santa's Workshop FREE
– Make a holiday ornament to take home!
– One free ornament per child. Available while supplies last.
– Provided by the City of Chandler
Combat Zero – FREE
– Laser Tag
Pony Rides – FREE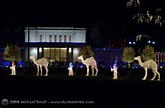 The Mesa Temple Grounds Christmas Lights are sure to please. The lights create a serene glow that encompasses the grounds and creates a calm anticipation of the magical day. The Temple provides recorded stories of the birth in both English and Spanish. This display is another spectacular example of the volunteer spirit that permeates through the Phoenix communities and is set up entirely by volunteers. This display opens November 24th and is open nightly from 5:00 pm to 10:00 pm through  December 31, 2017.
Every year the Phoenix Zoo puts on a spectacular light display throughout the zoo, and this year is no exception. One of the largest displays in the area, ZooLights boasts a spectacular 3.8 million lights and has over 700 displays. The display opens on November 22nd and runs through January 14th. The lights come on at 5:30 pm and stay on until 10:30 pm. ZooLights creative displays include butterflies, lion cubs, hummingbirds and flowers, stingrays and a tiger.  Don't miss the carousel and camel rides.  New this year is the Dinosaurs in the Desert!.  There are photos with Santa Claus.  And sure to be the highlight of the evening…..Snowfall nightly at 7:30 PM!
Viewers of all ages will find the vast array of breathtaking displays. Stroll grounds and enjoy a cup of hot chocolate or apple cider.  Listen to the excitement as children see the lights changing colors and light shaped like animals come to life.  Check out the Zoo website for ticket prices which vary based on anticipated peak attendance nights.  Grab your hats and gloves and stroll through the Phoenix Zoo lights. Make this a family holiday tradition.  (Purchase tickets online and save money!)
In one of the most fabulous displays, each one of the 8,000 traditional paper bag luminaries is lit by hand each evening. They adorn rooftops and line pathways and sidewalks throughout the Botanical Garden. Pine trees are filled with lights and so are many of the gorgeous succulents of the garden. This display begins November 24, 2017, and is presented through December 30, 2017, opening at 5:30 pm and closing at 9:30 pm with a special member-only presentation December 1-3. Las Noches las Luminaries lights up the Desert Botanical Garden located at 1201 N. Galvin Parkway, Phoenix.  You will enjoy the unique environment and experience the desert in a new way at the  Desert Botanical Garden.  Your evening will be enhanced by entertainment, food, wine, and snacks, and Las Noches de las Luminarias is an event that you won't want to miss.
NOVEMBER 24, 2017 – DECEMBER 30, 2017
5:30 – 9:30 p.m.
Nov. 24 & 25, Dec. 8-10, 15-17, 19-23, 26-30.
Members Only Nights Dec. 1-3
Click here for more information on this event
Experience snow in Phoenix this Thanksgiving at Rawhide's annual Snowy Christmas celebration. From November 23, 2017, to December 23, 2017.  5-10 p.m. Fridays, noon to 10 p.m. Saturdays, noon to 8 p.m. Sundays.  Rawhide will transform into a winter wonderland, complete with snow, lights, and Santa sightings.  Rawhide's website for more information and hours throughout the season.
 
Residential Light Displays in Chandler.
This display at 1075 W. Mulberry Dr., Chandler, AZ., is also a food drive for the Chandler Christian Community Center.  You will delight in the 25,000 lights,  over 50 figurines and 32 channels of music!. The display will be available to see starting December 1 – New Year's day from disk to 10 PM. opens on Thanksgiving and is open nightly beginning at dusk until 9:30 pm. Food donations are accepted until December 23rd.
There are many homes on Orchard Lane that celebrate the holiday in lighted style!  Join in the holiday spirit when many homes in this neighborhood beginning at 6480 W. Orchid Lane, Chandler, AZ. that have 30,000 plus lights. There is a sleigh with Santa for pictures too!
Stop by "Christmas On Orchid Lane" to see the decorated homes and take a Complimentary Holiday Photos with Santa.
Saturday, December 2nd, 9th, 16th or 23rd
Weather Permitting!
6:30 to 9:00 PM
Santa will be parking his sleigh at
6480 W Orchid Lane
Chandler AZ 85226
891 W Boxelder Place, Chandler, Az.  See over 20,000 lights.  Don't miss this animated doll chorus and a 17 piece Nativity scene.
4606 W Milky Way,  Chandler, Az.   See this amazing  100,000 light display starting on December 2, 2017.  Formerly in Ahwatukee, the Christmas display has returned after a six-year absence!   The lights are set to music with a brand new display featuring dozens of stars reaching into the sky.  Enjoy this display from  6-10 pm Starting December 2nd.
2605 W Upland Dr, Chandler, Az  Over 20,000 lights to delight!  Hear live music, see Santa's theater and amazing lights.  For more information go to the event Facebook page at facebook.com/xmasonupland.
1235 N. Benson Lane, Chandler, AZ,  is sure to delight with 20,000 lights this year.  Enjoy Santa's train and reindeer.  Don't miss the other yard with lite trees and angels.
Residential Displays in Tempe
511 E. La Donna Drive, Tempe, AZ,  Watch the children delight in the 5,000 light display.   There are multiple scenes to behold which include Santa's North Pole Workshop, a nativity scene, Winter Wonderland, a choir singing Christmas Carols and delightful lights. Enjoy the many neighbors who also decorate for the season!
Residential Displays in Ahwatukee (Phoenix East Valley)
At 2313 E. Taxidea Way, Phoenix, 25,000 lights, and animated window displays greet delighted onlookers along with animated figures, a merry-go-round and a Ferris wheel for a festive experience. Your small children will delight in the Disney characters and holiday music.
1961 E Clubhouse Dr, Phoenix, Az  See the amazing 45,000 lights.  See hand twisted icicle lights from 6 PM-Midnight through New Years.
If I can be of assistance with your Real Estate needs anywhere in the Phoenix East Valley area, including Ahwatukee and the  Mountain Park Ranch areas,  please call me at 602.770.0643. I have attached two links below. The first one will let you email me with any questions or comments. The second will send you to the custom search area of my website to look at homes for sale in Ahwatukee / Mountain Park Ranch areas by zip codes and by Kyrene schools.
Email me with any questions or comments
Homes for Sale in Ahwatukee /Mountain Park Ranch Area
Please follow and like us: