I bought the Home Warranty Protection – Now What?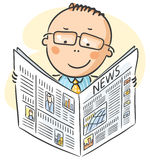 It is true most of us do not read the fine print.  Sometimes we don't read at all, we just move ahead.  Well, it pays to read the fine print when you buy a Home Warranty.  You can save yourself much frustration and money by understanding how your Home Warranty protections before you need to use it.
Home Warranty protection can provide much peace of mind when you buy a home.  Buyers can avoid unexpected expenses for repair or replacement of the Air Conditioning, water heater or other major appliances once they move into their new home. Here in the Phoenix area, our hard water takes its toll on our water heaters.
What if I need service?
When you have a problem you believe is covered by our home warranty you want to contact your home warranty company for two reasons:
Why Contact Your Home Warranty?
1. Ask if your situation is covered by the home warranty you purchased 2. If you have a covered claim, the home warranty company will have the work performed through their preferred providers. 3. Do not call a repair service on your own, as your home warranty company may not reimburse you if the work hasn't been authorized by them.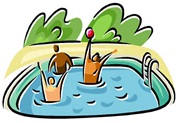 I had a call from a client recently who had been in his new home less than two months.  He was calling to see what to do with the bill for the pool motor.  He had the motor replaced the last Friday, going into the Labor Day holiday weekend.  I asked why he had a bill from the motor replacement?  I made sure the pool option was part of the Home Warranty that we asked the seller to pay for as part of the home purchase.
My retired client replied he didn't think anyone would come on a holiday weekend.  He called a pool repair company to make sure it was fixed for the weekend. Now he had an $1100 bill from the pool company.  I am no pool expert but that seemed a bit high to me.
My client did receive the initial welcome information packet from the home warranty company and he did know to contact them (he had another issue when he first moved in with a RO System which unfortunately was not covered, but that is another story). Unfortunately, he didn't read the packet of information he received until now.  The information told him to call his agent, so he was calling me to ask what to do with the bill. I am pretty sure the printed materials from the home warranty company did not instruct him to call his Realtor.
Who do I Call First?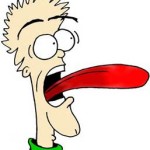 The process with any home warranty is to first call the home warranty company and explain your situation.  They will check to ensure your plan covers the reason for the needed service.  Pools, spas, washer, dryer, and other appliances may need to be identified and have an extra fee paid for upgrades to the basic policy when the home warranty is purchased.  The home warranty company will ensure your service issue is covered, ask a few questions and dispatch the appropriate service provided.

Now Home Warranties are like any other form of insurance.  You may buy a home warranty, have a claim and be amazed you only paid a service call (typically $50 to $75) and got a new water heater (like I did).  Or you may have a home warranty in place and nothing malfunctions for the year!!! (lucky you!)
Home Warranties are pretty similar is how they work.  They all have disclaimers for things they do not cover (they may cover a primary pool motor but not a secondary spa motor) so read the fine print. Do they cover typical items?  Yes, a dishwasher, a stove, microwave, AC unit, etc.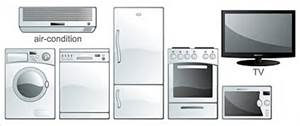 A few years ago on New Year's Eve, my son was in the garage and let us know there was water on the floor, which was strange.  Sure enough, our water heater was starting to go!   We immediately put a hose on the faucet at the bottom so the water would drain outside and I called my home warranty
company.  Again, this is New Year's Eve.  I talked to a great agent who said she would have a plumber give me a call as soon as possible.  Of course, I am thinking it will be days not hours before I get called.  Sure enough, within the hour I had a call from the plumber. I explained my situation and the age of the water heater.  He said I definitely needed a new one – and he would be at my house at 9 AM with the new water heater.  Guess what?  He showed up at 9 AM, installed the new heater and removed the old one. (I was so impressed with his service I continue to recommend him to clients in need of a great, responsive plumber!)

I always recommend buyers get a home warranty when they purchase a home.  This simple Home Warranty protection can save hundreds of dollars and help you avoid an unexpected appliance repair or replacement.  Home Warranties can be renewed each year if an owner chooses.  I don't normally get appliance warranties when I buy new appliances.  I find a Home Warranty encompasses my whole household.  Now many appliance warranties you buy for a specific appliance may not have a deductible, while most Home Warranties will carry a deductible.  For my money, the Home Warranty protection is a better use of my hard earned money.
Home Warranties are also beneficial for anyone with investment properties.  The tenant or property manager can call the Home Warranty company directly and save those midnight calls for service repairs.
Can I get a Home Warranty if I am not purchasing a home?
Can you purchase a home warranty even if you have lived in your home for months or years?  The answer is Yes!.  Most home warranty companies have in initial waiting period after buying the plan before you file a claim, often 30 days.  However, when ordered through a Realtor, the waiting period can be less and often the actual Home Warranty protection plan costs less than when ordered directly by the consumer.
When Buying a Home Warranty protection plan you are buying insurance.  Consider any insurance plan carefully and read all the information.  Forget what you neighbor, friend or relative told you about their Home Warranty experience.  Home Warranty protection plans have evolved over the years and have generally improved over past programs.  Each company is different.  Some offer 12-month plans and other 13 months.  There are basic plans, gold or diamond plans, all with various coverage.  So rather than assuming (and we all know what that means) you do or do not have certain coverage, READ YOUR SPECIFIC PLAN.

If you want to order a Home Warranty plan or have questions please give me a call.  If you are looking to buy or sell a home in the Phoenix East Valley area (Ahwatukee, Tempe, Chandler, Gilbert) please give me a call.
I hope you found the information about Home Warranty Protection useful. If I can be of assistance with your Real Estate needs anywhere in the Ahwatukee / Mountain Park Ranch / East Valley area please call me at 602.770.0643. I have attached three links below. The first one will let you email me with any questions or comments. The second will send you to the custom search area of my website to look at homes for sale in Ahwatukee / Mountain Park Ranch or the East Valley area. The last one will send you to the Home Value area of my website so you can see what your Home is worth Today.
Email me with any questions or comments
Homes for Sale in Ahwatukee /Mountain Park Ranch Area
What is my home worth?

What is my current Home worth???
Please follow and like us: