Things  Buyers Really Want  When They Come to Your House
Your Realtor has done a great job of marketing your newly listed house.  They have sent out  Just Listed cards, scheduled Open Houses, Broker Opens, Completed professional pictures, Virtual Tours, etc.  Now the phone rings and you hear….  "Hello Ms Smith, This is Suzy  Jones and I want to show your house today."  Yeah!!!!


Here comes the first buyer!!
Now, what does the buyer think as they pull up in front of your house?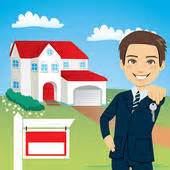 1.  Curb Appeal
Do they say……..
This is a pretty  house, nicely landscaped, well-trimmed  bushes and tree and inviting. Love those lights on either side of the garage door.  Great neighborhood, we can't wait to go in!
 OR
Look at the weeds in those rocks!  I don't want to spend all weekend trimming those bushes…in fact I don't even want to think about the work this yard needs before I even move in! Look that light attached to the garage is hanging by a wire.  Is that a dent in the garage door?
2. Front Door      

Do they say……..
I can see my friends and family knocking on our door to see our new home.  Won't they be impressed by the fresh and welcoming sidewalk up to the front door, pretty flowers and a door bell that works!!
OR
This door is really weathered and the handle looks like it needs to be replaced.  I wonder what that will cost?  Look at the weeds on the way  up the sidewalk  and "watch out!"  That Bougainvillea is trying to attack you! I wonder what the inside looks like??
3. Upon Entering the house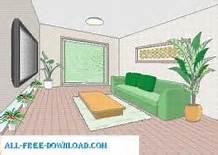 Do they say……..
It smells great in here, I can see all the way through the back door.  How light, bright and inviting!  The lights are on and there is music playing.  Wow! this has a nice  feel about it. And look how big it is.  Looks like the biggest family room we have seen so far!
OR
What is that smell?  Ugh the fish tank needs cleaning.  Ugh, it smells like stale fish fry.  I can't see too well, it is dark in here.  Too bad they didn't open the blinds or do the windows need cleaning?
4.  Upon seeing the room layout from the door
 Do they say……..
I love this open floor plan, look we can put the sofa here and the TV there!  We can see the family room from the kitchen as we fix dinner at night and catch up on the day, It is so light and bright!   I like this better than the last house.
OR 
I don't know if the sofa will fit in here.  They have a lot of book shelves, side tables and cabinets and it looks so small in here. This house really looks crowded so I can't tell if our furniture will fit in here.  It really feels dark.
5.  Upon walking into the kitchen
Do they say……..
Look at all this counter space!  I  have room for all my holiday baking.  Those cabinets look like new and I love the Hardware! I love the pull out shelves! That pantry is huge! The appliances are all shining and look to be in great condition.  This is a great kitchen! I can see us cooking in here!

OR
There doesn't look like much counter space.  Lets see, there is the coffee pot, the Cuisinart, the toaster, the canisters, the block of knives, the slow cooker, the coffee grinder,  The mixer and  the mixing bowls, the cereal boxes on top of the frig. Hum…. The stove looks like it needs a good cleaning. They do have pull out shelves but everything is so crowded! You know, it doesn't look like this house has any storage. Ugh, these cabinet doors look like they could use a  good cleaning. Wow is that pantry packed!  I think the 2nd house we looked at had more room, strange and the house was a little smaller…hummmm.
6. Upon walking into the Master bedroom
Do they say……..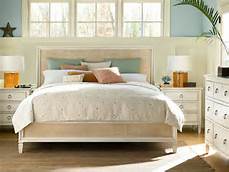 Wow, this is nice and roomy, great sitting area.  Looks like plenty of room for our bed and dressers and my favorite chair which can go here!  This is light and bright! I can see me relaxing here at the end of the day!  I love the ceiling fan!
OR
This feels really dark, and I don't know if we would have room for all our furniture.  Look at the dust on the ceiling fan ugh. Is that a desk in the corner?  I really don't want to have my office in the master bedroom, maybe there isn't enough room in the rest of the house?  I really liked the sitting room in that first house we looked at. Get would have a nice get away in the Master bedroom!
7 .  Upon entering the Master Bathroom
 Do they say……..
Wow, nice and bright.  Look at all the counter space.  Looks nice and clean. Nice towel bars and hardware.   Love the great shower!  Looks so clean and easy to care for. We can both get dressed in the morning and have enough room!
OR
Looks like there isn't much counter space with the hair dryer and curling iron on the counter, and all the make up on the counter.  Looks like there isn't much storage.  The last bathroom we looked at seemed to have a lot more room!  Does this look cleaner since the counters are cleaned off? The shower is dirty on the bottom.  ugh.
8.  Upon opening the door to the Master Closet
Do they say……..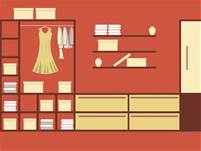 Look at all the room!  We won't have to use the  guest closet for one of us!  Nice shelves and it feels so roomy here, there is a place for shoes and accessories!  Nice!
OR
I don't know if there is enough room here.  The current owners things are packed to the ceiling and the floors are full as well.  The last house we saw had a huge closet and I could see all our stuff fitting in there.

9.  Upon entering the Laundry Room
Do they say……...
Wow, I love the cupboards over the washer and dryer. Nice space. This is a roomy laundry room.
OR
I don't like looking at such a messy house.  There is laundry piled on top of the washer and dryer, along with detergent, there must not be enough storage.
10.  When looking at the back yard
Do they say……..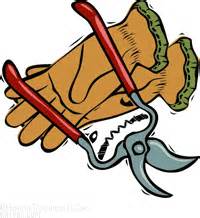 Wow look at this yard!  Can't you just see us entertaining here on Friday nights!  That pool looks great, I could jump in now!  The landscaping looks great, not too busy!  Nice  trees between us and the house behind.  Great patio space. I think our furniture will fit just fine and we can add another chase lounge for more guests.  This is great and more patio space than the last house! Let's sit here a minute and talk about making an offer.
OR
Is that pool green?  Is that a Koi pond?  I wonder how much it would cost a week for a landscaper to keep all these bushes and trees trimmed?  I hate to take every Saturday for yard work.  What about the kid's sports?  Their patio furniture is dusty and dirty.  I wonder if there is a lot of wind back here or it just needs cleaning? I wonder why they have four tables on the patio?  It Looks like a garage sale back here!  Too much work.  Let's go back and see the last house we saw yesterday.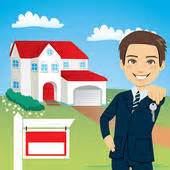 Buyers are looking at every aspect of your house.  From clean and welcoming front doors to light and bright rooms, buyers are comparing your house to the others they are seeing.  Make sure each room clearly states the room function, is light and bright and think clean, clean, clean.  You never get to make a second First impression.  Follow the directions of your Realtor.  We walk through hundreds of homes and we know what buyers are looking for.
 As a Realtor, I don't want to SHOW your house, I want to SELL your home. I have heard each and every one of these comments, these are real comments from buyers!
Buyers see many homes and compare one to the next.  Dirt and dark only sell if you have your price reduced so much that buyers  feel a great savings will off set the cleaning and work needed to make the house their home. Some buyers only want move in ready, and are not willing to spend the time and money to bring the house up to their standards.   So….do you want to List your home or Sell your home?  As the seller the decision is yours!
I hope you found the information on Things Buyers really want when they come to your House useful. If I can be of assistance with your Real Estate needs anywhere in the Phoenix East Valley area, including Ahwatukee and the  Mountain Park Ranch areas,  please call me at 602.770.0643. I have attached three links below. The first one will let you email me with any questions or comments. The second, will send you to the custom search area of my website to look at homes for sale in Ahwatukee / Mountain Park Ranch areas by zip codes and by Kyrene schools.  The last one will send you to the Home Value area of my website so you can see what your Home is worth Today.
Email me with any questions or comments
Homes for Sale in Ahwatukee /Mountain Park Ranch Area
What is my current Home worth???
Please follow and like us: